What others are saying about Old Acquaintances: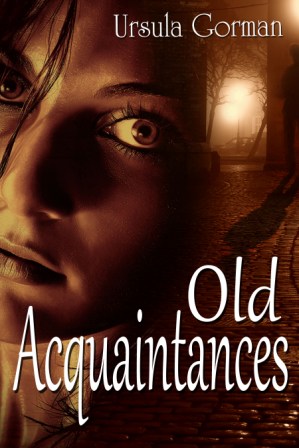 Gorman has a firm grasp on murder mystery and tells a captivating story in Old Acquaintances. Her characters are believable and intriguing. She kept me guessing until it was obvious who 'done' it. I turned page after page without putting the book down. Excellent job and I'm looking forward to her next book! ~Darlene (5 star rating)
What would you do if suddenly, people you used to know were being murdered, you were being harassed by frightening phone calls, you began receiving strange gifts, and you felt you were being followed? All these things and more were happneing to Rissa Neil. All Rissa had in her life were the only two friends who stuck by her after she lost her mother two years ago and a small boutique. Things were not perfect for the kindhearted beauty, but her sad existence turned into a living nightmare when late one night after closing up shop, a dark figure stepped out of the bushes.
I would suggest that when you read 'Old Acquaintances' that you make sure you have a chair with a comfortable edge because this book will have you on the edge of your seat, a lot. It reads like a well-edited movie with every page alive with drama, mystery, and romance. The characters are interesting and believable. The story is captivating and hard to put down. My wife, who is blind, reads many books on tape. When I read Old Acquaintances to her, she agreed with me that Author-Ursula Gorman has crafted a murder mystery that is as good as any we have ever read, and we have read several of the classics. If you like suspenseful murder mysteries with a dash of romance then you must read 'Old Acquaintances.' ~Stephen Groll (5 star rating)
Old Acquaintances by Ursula Gorman was a non stop thrill ride from the very beginning until the very end and I was wishing the book had been longer by the time I was done reading it because I could not get enough of Stone. Ursula did an excellent job wit
...
h each of the characters, playing them off one another throughout the story.The person who was cast as the villain was brilliant and I never saw it coming. At the beginning I was hoping Rissa and Matt would end up together but I was more than pleased with the direction Ursula took the character Rissa romance wise.I would absolutely recommend this book to anyone who enjoys thrillers.
The Best Of Us...Book I of the Wayne Brothers Series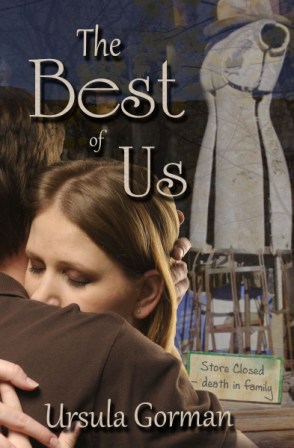 Daniel couldn't believe he'd been talked into taking his sister's best friend, Carly, to prom. It's not his idea of a good time; especially after the nasty breakup with his girlfriend, and his getting ready to leave for basic training. He just wants to get it over with…but fate has a twisted sense of humor; delivering humiliation to Carly, in the form of his ex-girlfriend.
Years later, Carly has become a rising star in the photography world, but one phone call and she drops everything to rush back to her hometown. Now she must face Daniel again…and tragedy. Fate's twisted sense of humor intervenes once again and now Daniel and Carly must work together. Unfortunately, tragedy still has plans, and those plans involve Carly. Someone wants Carly to become part of that tragedy, especially if it kills her!
The Best of Us by Ursula Gorman is a real page turner! I was immediately swept into the story and could not wait to find out what happened next. I felt the hurt and disbelief along with the Daniel, Carly and the rest of the family as the events surrounding Jenna unfolded. The twists and turns along the way led me on an exciting journey and kept me guessing until the very end. It was very satisfying seeing old feelings rekindled and new feelings come to light. As I turned the last page, I was saying, no! I was not ready to put the book down. I can't wait to find out what adventure Harm and Carter embark upon. I highly recommend this book as a great read!
Gailya Keller, Author
"The Best of Us" by Author, Ursula Gorman, is a suspenseful mystery book that has vivid characters that capture the readers' imagination. Just when I thought I could relax, the story took an unexpected turn. It was difficult to put the book down. It is the first of a series and that is good news. Elaine Littau